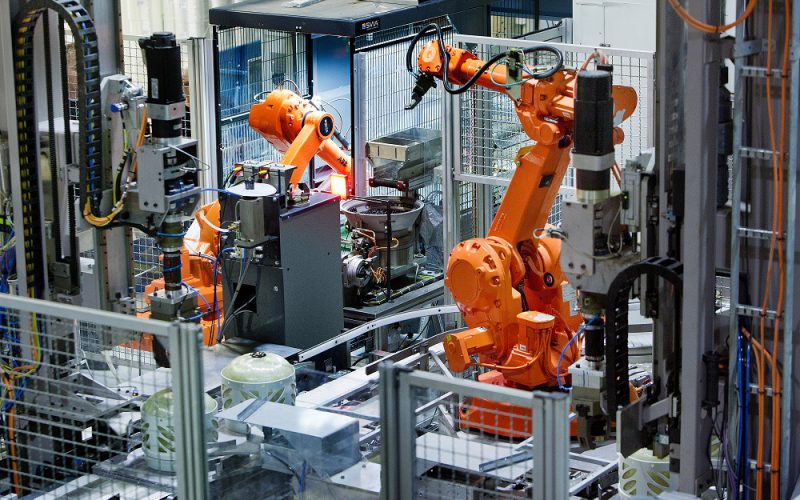 Manufacture and technology
Safety first in our manufacturing process as well. The entire manufacturing process is fully automatic and is carried out by computer-controlled robots. As a result, we can meet very small tolerances during the entire manufacturing process.
BeneGas Light has been tested rigourously and meets CEN 12245, TPED and ADR/VLG standards, and also has international 'π' PI certification (0036-018/02D). The inspection period for BeneGas Light has been set to 15 years by the TüV-Süd Industrie Services: proof that the highest official and prominent authorities in this field are also convinced of the reliability and safety of BeneGas Light.